This dream has been nearly 4 years in the making. 18 months of being a digital nomad has finally come to an end. My dream of building my tiny mansion and rebooting my life is now a reality.
Yes, dreams DO come true.
All the thrills, challenges, and unexpected events have stretched me like no other, and the personal inner growth was worth it.
Even with the inevitable ups and downs of life, it's OK to dream big and go for it. You never want to live a life of "could've, would've, should've" – this is the language of regret.
The language of "Dreaming Big" is "let's see where this takes me, the possibilities look interesting, this fires me up"


SIDE NOTE: Forgive my camera skills towards the end, you'll see why. You may have to tilt your head…LMAO :-). You'll also hear what happened to me that day as well.

During this first week, we've been focused on her outside beauty – putting on her skirt, taking off her shoes, and refreshing her face.
Take a look at what the team has been doing to prepare the Tiny Vixen for move-in day! We've been working fast and furious to get the Tiny Vixen settled. This is just the beginning of transforming this house into a sanctuary!
I'll continue to take you along on this journey as I now infuse the power of Mystic Design into the Tiny Vixen. As taught in Love Goddess Mastery, this is where you attune your home to love, passion, and prosperity to assist you in manifesting your "dreams"!

Let's explore the transformation of The Tiny Vixen from a "Dream to Reality"!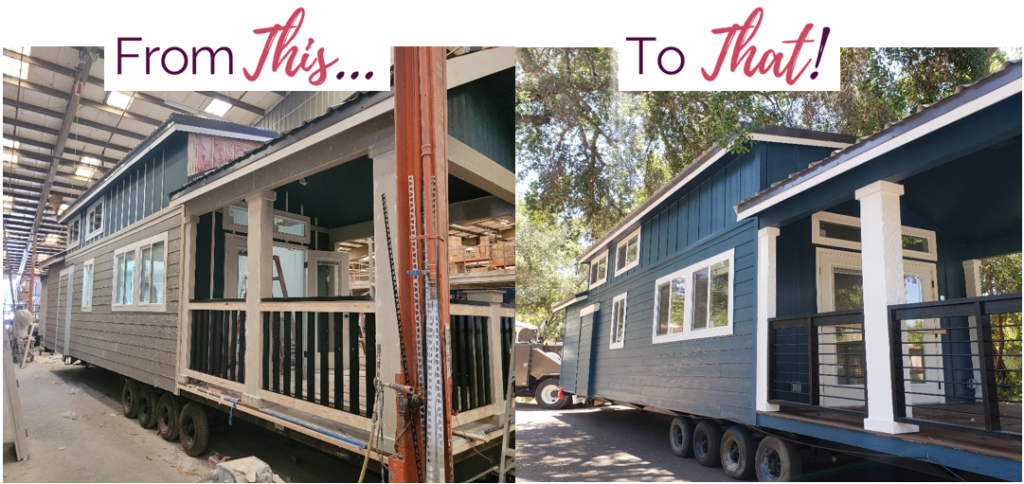 Say, "Cheese"!
The Tiny Vixen is getting dolled up in the factory to make her debut
Look at her NOW…In her NEW DIGS surrounded by nature!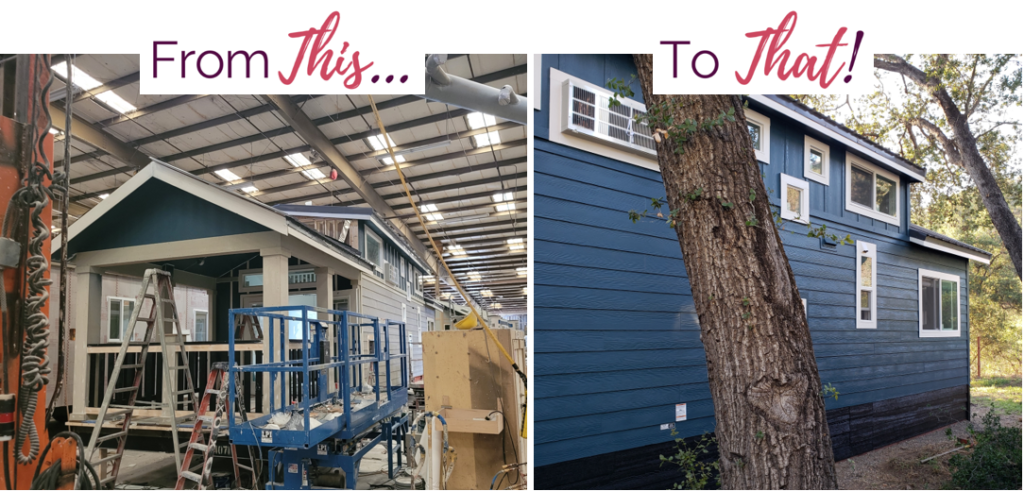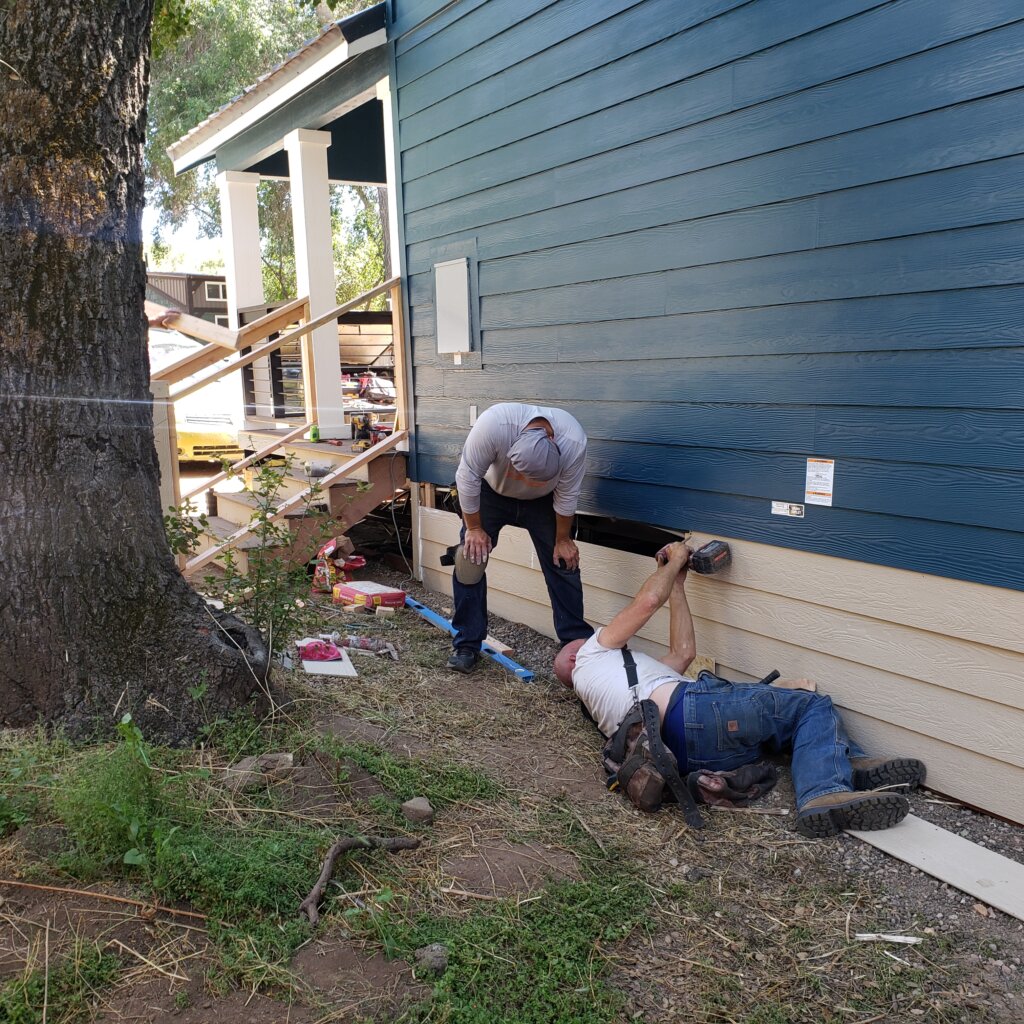 Did you know…
The front view of your house is equivalent to your face.
The bold Black grounds you to the earth which helps to keep you grounded in life.
Pillars represent your values, standards, and the support you receive in life.
After much travel, the Tiny Vixen rested her weary feet, then she freshened her face.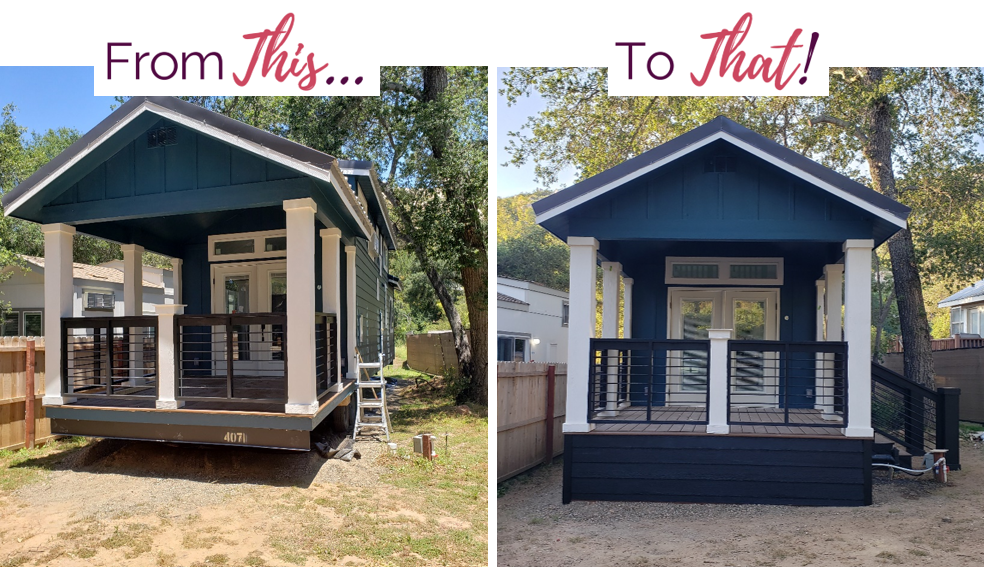 Mystic Design Insight!
Having an open and spacious entrance makes people feel welcome. This is equivalent to opening your arms to greet a friend or loved one.
Everything about the Tiny Vixen has intention and meaning. This sets up your home and space to be an alley in helping to manifest your dreams vs something you maintain.

There's more to come.  I've been prepping her this Holiday weekend for the next step which is focusing on her "Inner Love Language". Stay Tuned…