In Week 3, my DREAM continues to come to life. When you've wanted something for so long, and you can finally see and experience it in 3D form, it's a truly amazing feeling.
You know I've had my up and down moments, but even with all the construction and chaos, I sit back in amazement and say, "Yeah girl, you're doing it." It's a journey, and like all journeys, receiving what you desire is just the beginning NOT the end.
Our lives unfold like reading a book. Each part, each journey, is like a chapter in that book. The only real question is, "Who's writing the book?". If you're living in the status quo, and each day seems like Groundhog's Day, then other people are writing your life story. But if you live with intention, and take those steps to live your best life, then YOU are writing your life story. The choice is yours.

So this week I was salivating over flooring. I was excited to get my floors installed because that teal subfloor was yucky and gross. After going to so many flooring stores, collecting samples, and pairing them with my cabinets, I landed on LL Flooring. I totally enjoyed working with the team in San Marcos.
I declined the builder's flooring because all they offered were 3 options, of which 2 were dark brown – how unimaginative. I had to remember, they're builders and NOT designers.
So check out Mr. Eye-Candy who installed my flooring. Plus, I share some funny moments from the construction sight. I hope you have a good laugh.

When my beautiful flooring was installed, not only did I have the gorgeous floors to look at, but Spirit blessed me with Mr. Eye-Candy to go along with it. Just so you know, I asked Mr. Eye-Candy if I could call him that. With a chuckle, he said, "Of Course".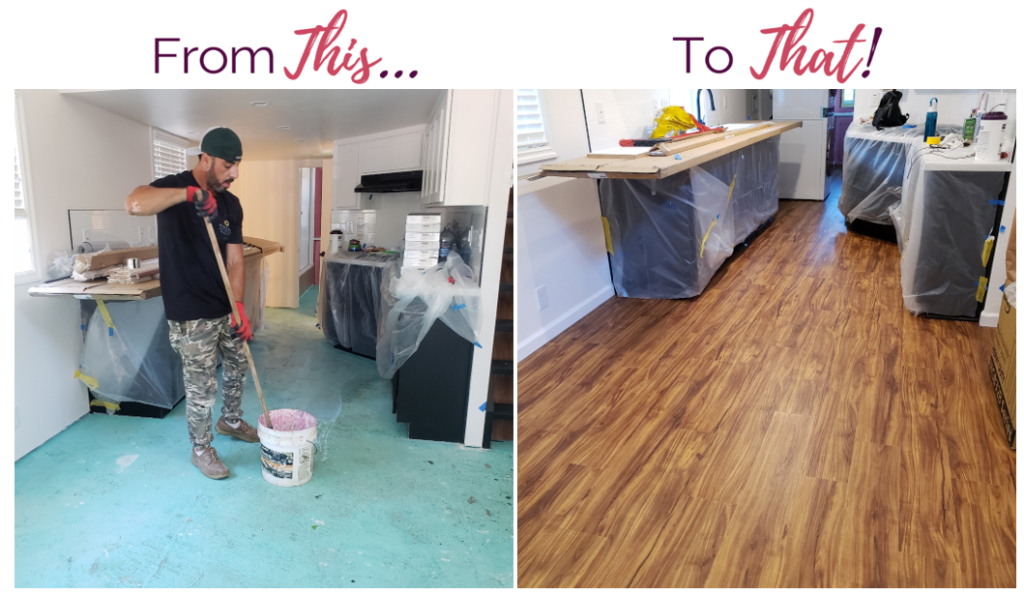 Thank goodness the teal subfloor is GONE, GONE, Gone with the wind…

Alan (aka Mr. Eye-Candy) was my Flooring Specialist hired by LL Flooring. We spent 3 days together. It was so much fun to be playful with my charisma. I got to know him and some of his life story, which was fascinating. He's originally from Lebanon and grew up having to survive bombings and all sorts of hardships. And now, he runs his own business.
During the 3 days, I related to him as if he were a new friend vs. someone I was paying to get a job done. I took all sorts of pictures and videos of him doing his thing; and shared them with him for his own advertising. I was connecting authentically with him – person to person. By the end of the 3rd day, he offered to teach me how to grow Lebanese corn, he gave me a good referral for a handyman he trust and I feel he went above and beyond to make sure I was happy with the floor installation. This is the power and magic of charisma.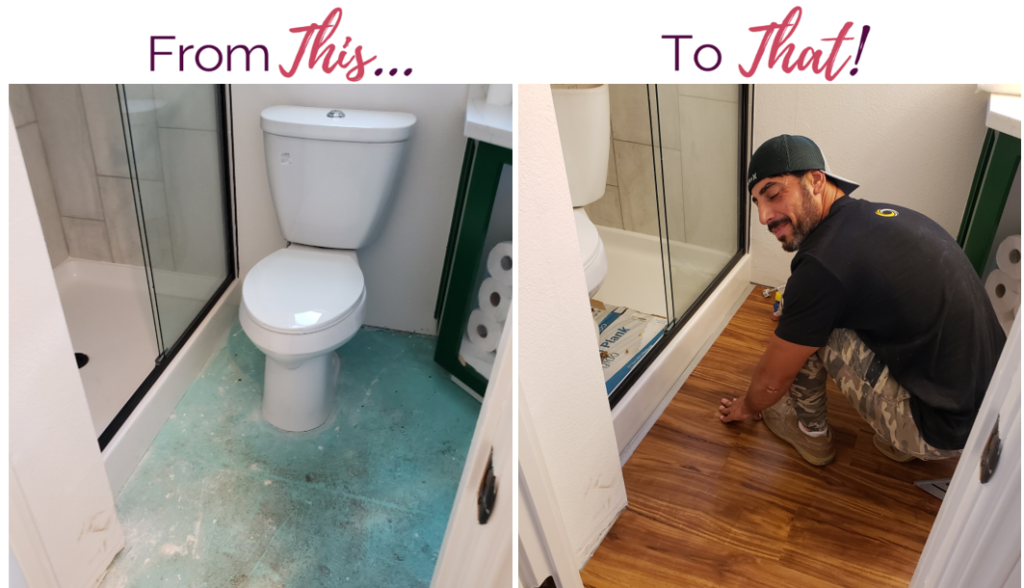 As you can see, the toilet is missing. Stay tuned…you'll see where it ended up.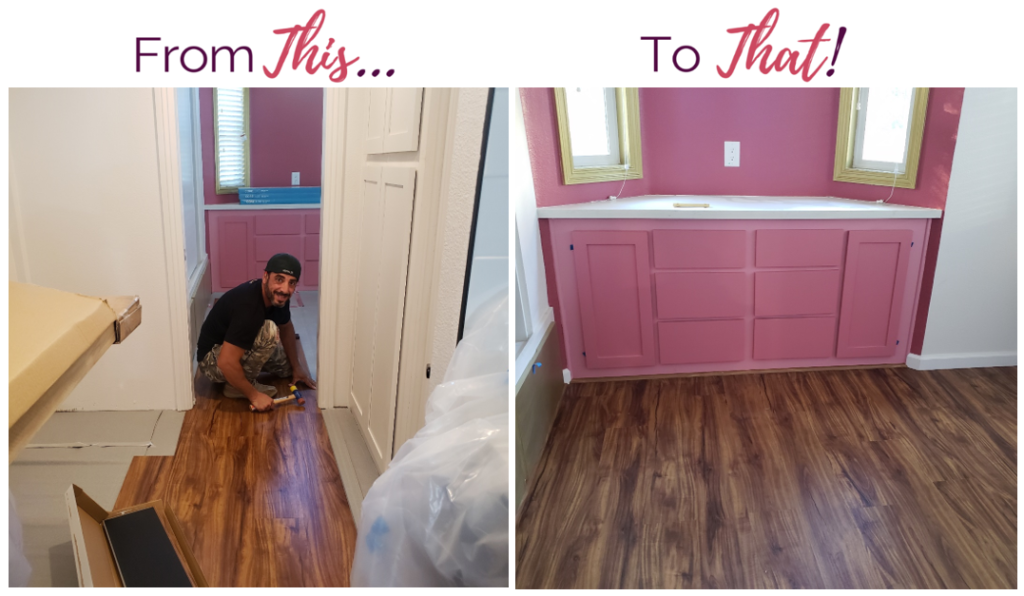 Mr. Eye-Candy doesn't have trouble working in tiny spaces…LOL. The floors are a warm honey brown because I want my home to feel warm, welcoming, and inviting.

When it comes to your intentions, energetically your floors serve as part of your grounding, support and foundation. Think about it, you walk, stand and sit on your floors. They support you. When you don't like your flooring, you tend to feel less grounded in life. This is why it's important for you to love the flooring you have, keep it clean, make repairs if needed, and ensure they're safe (ie carpet harbors mold which makes you sick).
If you need more grounding in your life, examine how you feel about your floors.

Whenever you're building anything, there are those funny and unexpected moments that pop up. So here are some just for a chuckle…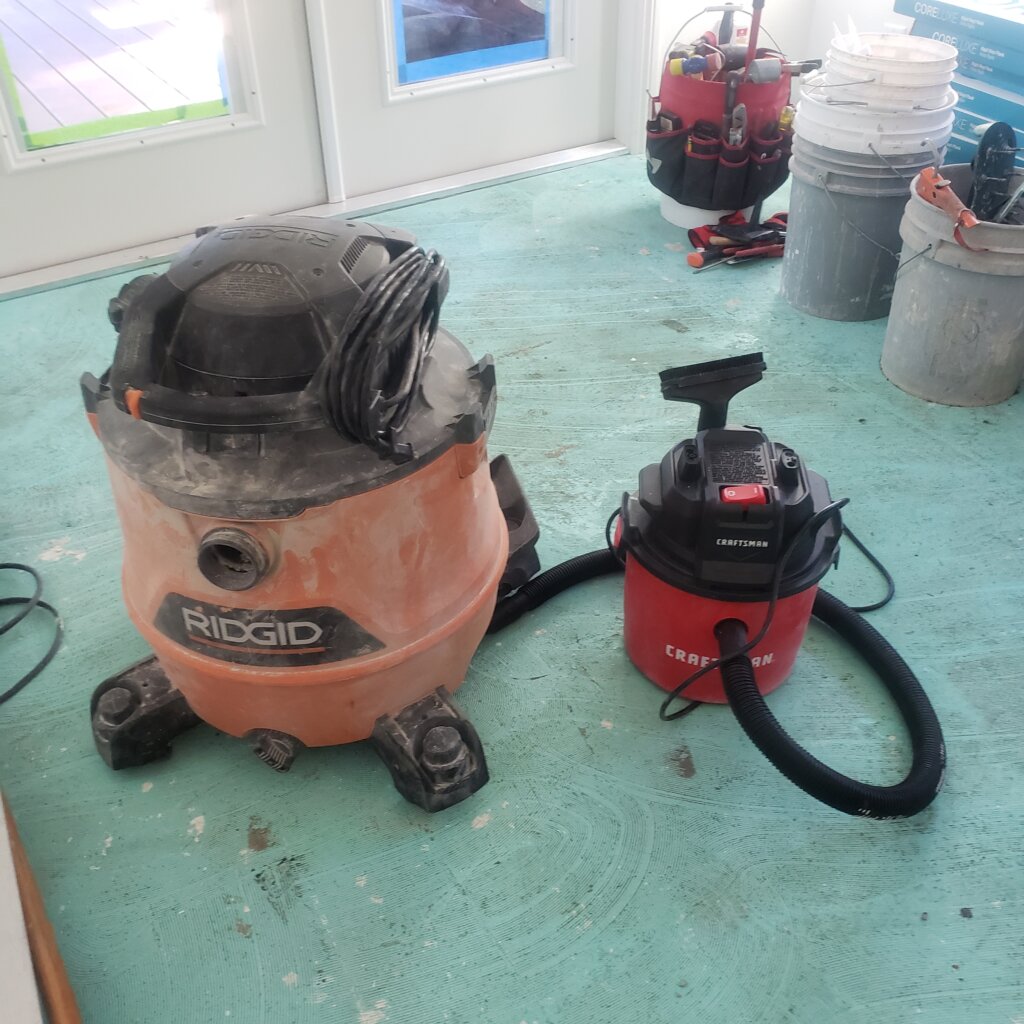 A "tiny" shopvac for a tiny mansion.
My Craftsman shopvac said to Ridgid, "Show off"!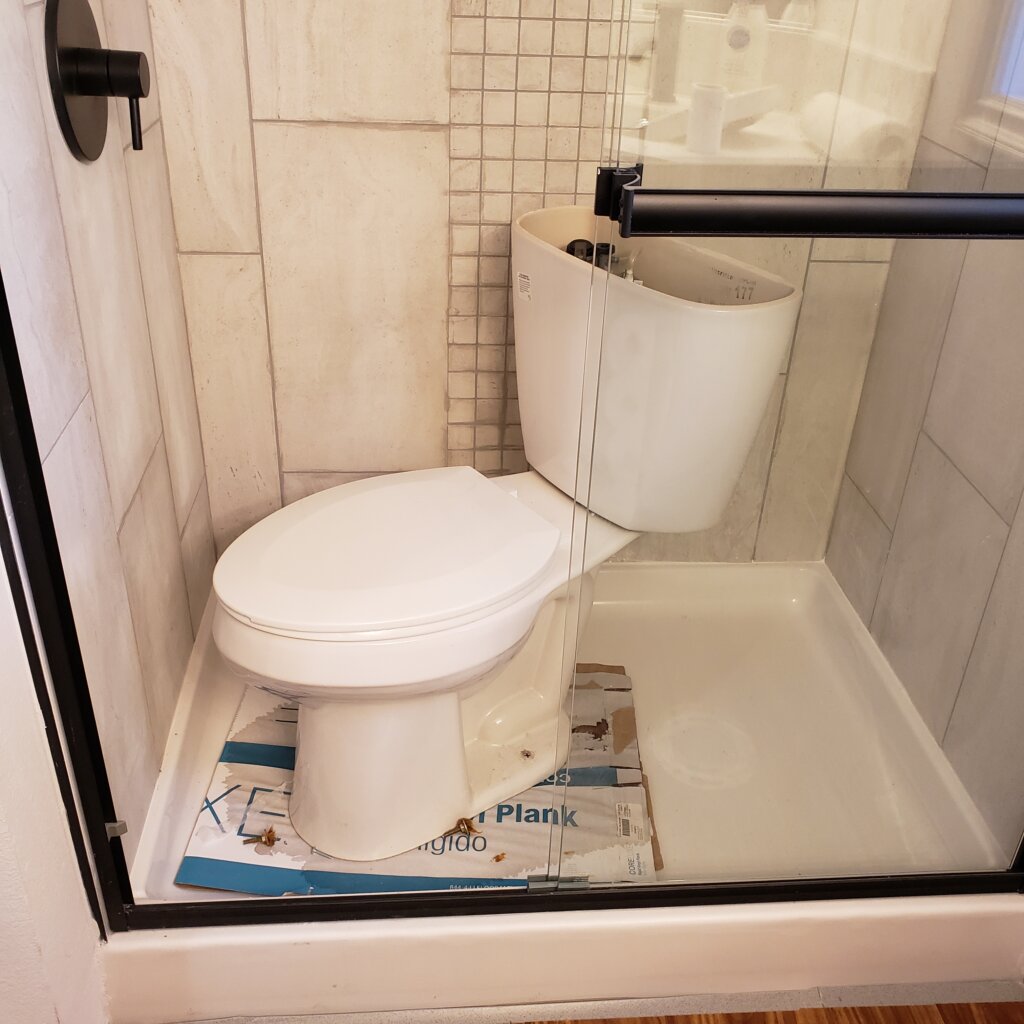 Talk about efficiency! In a tiny mansion, there are only so many places you can move a toilet. Thank goodness nature wasn't calling.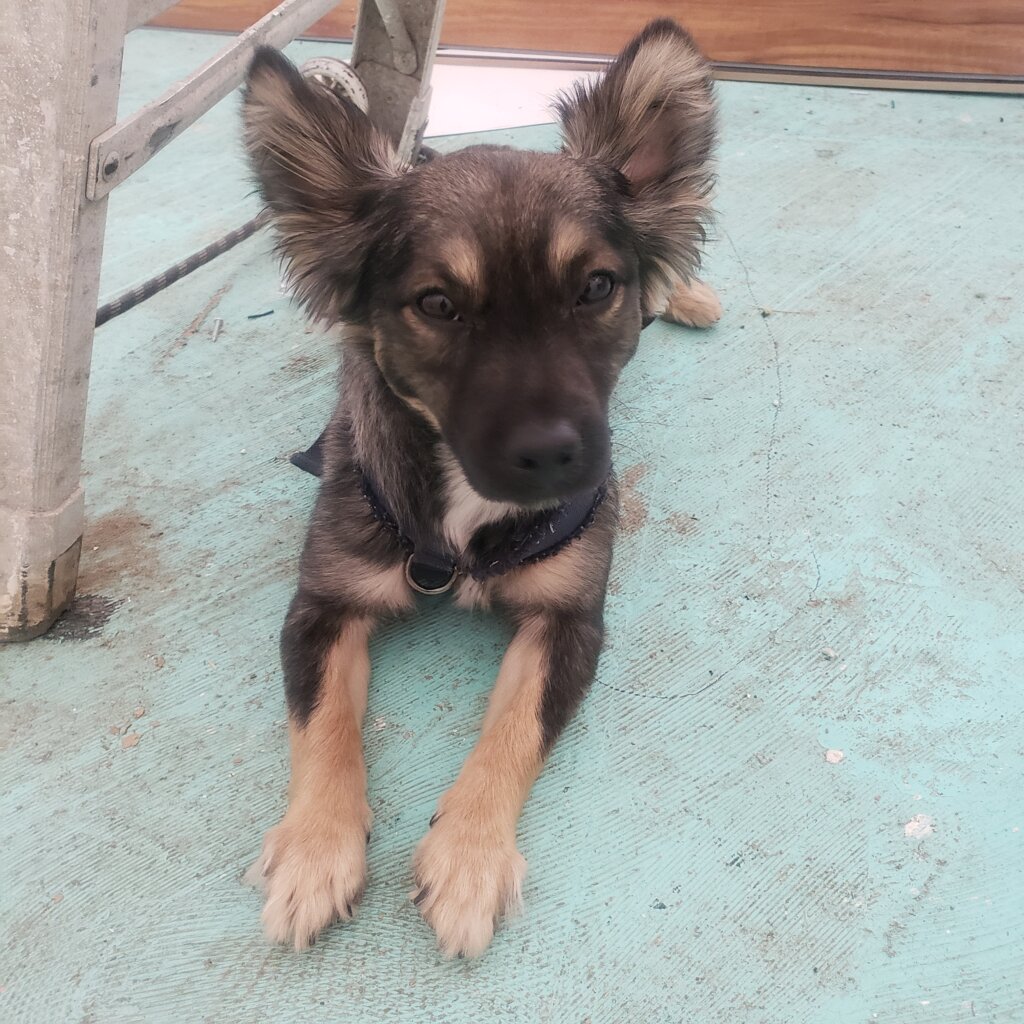 Then I had an unexpected worker who was laying on the job. This is "Dilly". Yes, like from the commercial. I told him it was OK.
There is WAY MORE to come! The dream is unfolding and taking shape. So what does Week 4 have in store? I think it may have something to do with the Kitchen.
Stay tuned to find out. And, use the Love Goddess and Mystic Design Tips to infuse your home and life with Love, Passion, and Prosperity.
Peace and Love, Stacey


Click here to Start >> After completing the short form (approx. 10 minutes) you'll be redirected to schedule your complimentary session with me!