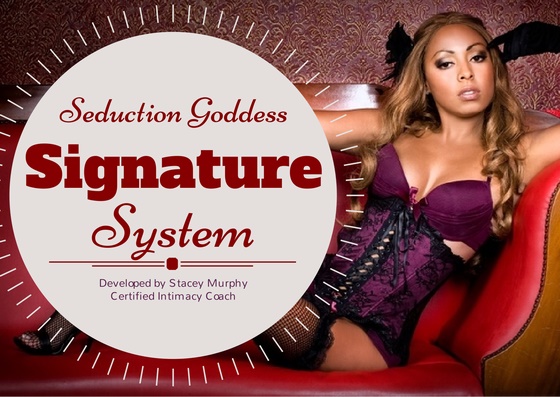 My "Rockin' Seduction Goddess" Signature System is a specially designed 3 Phase  Program to TRANSFORM you into the "High-Value Woman" that already exists within YOU but is dying to come out and play!
You will come to admire that seduction is the carefully crafted art form of feminine mystique using your sharp mind, wit & womanly graces to ROCK your world.
Coming from a place of empowerment, my Signature System will develop within you:
The art of loving yourself
The magnetism to attract your ideal relationship or improve the one you have
The confidence to master the erotic skills to BLOW his mind.
Stacey gave me the tools and knowledge through my journey of transformation to experience the inner peace and freedom of what it is to own my power of sexiness. I feel sexy, beautiful and sensual in all I do. My presence exudes gracefulness and exoticness effortlessly. Love you girl!!

– Rebecca W, Client "Be a Rockin' Love Goddess" Program
Phase 1: Be a Rockin' Love Goddess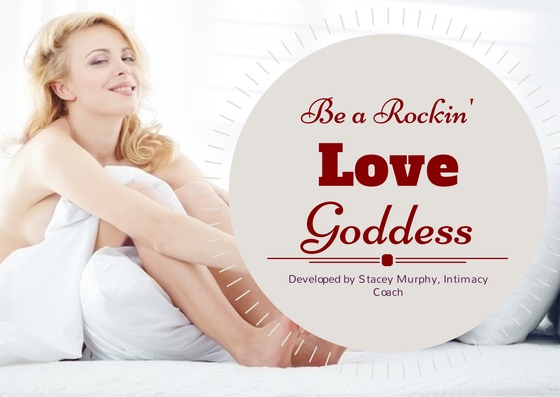 You want to be able to look in the mirror and authentically say, "I love me…all parts of me…and I confidently express who I am"…right?  But there's a block or a nagging voice that keeps telling you otherwise; this voice can be your own, family or a loved one.  You're ready to release the doubt to discover a confident new YOU.
In this phase, you will learn to be a confident & seductive "High-Value" woman as you master the skills to be authentically YOU, to seduce with your 5 senses, to "woo" a man, to understand the male mind.
Phase 2: 6 Step Plan to Manifest Your Man… Or Rekindle the Relationship You've Got!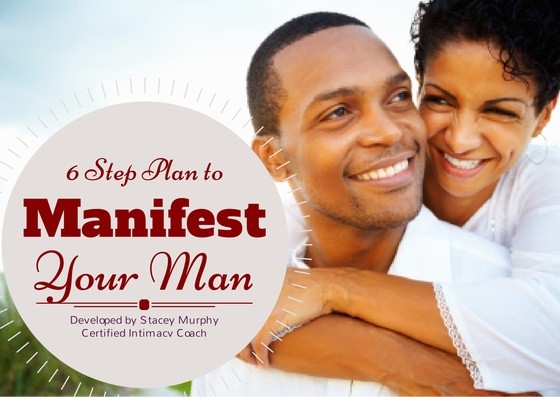 Learn how to manifest the right man in your life, or improve your current relationship, by having the tools to reverse toxic love patterns & rekindle sexual intimacy so you can be in the relationship of your dreams because…
"In order to have the relationship you seek, you must first BE that relationship. You are a powerful force of attraction through your thoughts, emotions, words and behavior.  When you're in alignment with your intentions, the Universe is in alignment with you."…Stacey Murphy
Phase 3: Sex Kitten Mastery!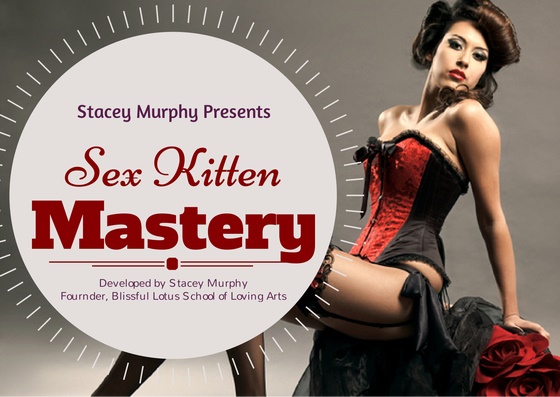 Mad passionate love should be experienced at least once in a lifetime.
You are the Seductress of all things erotic…Learn to be a "Sexual Tigress" and have the sexual confidence to the CEO (Chief Erotic Officer) in the Bedroom.  As a Sensual Artist, mastering the skills of the erotic arts allows you to share your gift with those who are fortunate enough to be in your company…Secrets of the Oral Arts, Booty Pleasure, Erotic Talk, Fantasy Play, Sexual Dominance, G-Spot Joy, Sex Toy PhD, Tantric Sex & More!
Take the 1st courageous steps in "OWNING YOUR WORTH" and schedule a powerful "Passionate You" Discovery Session with Stacey – TRANSFORM yourself, your love life and your relationships.