In 'Get Him to Commit', you will learn the (4) love secrets that INSPIRE a man's love.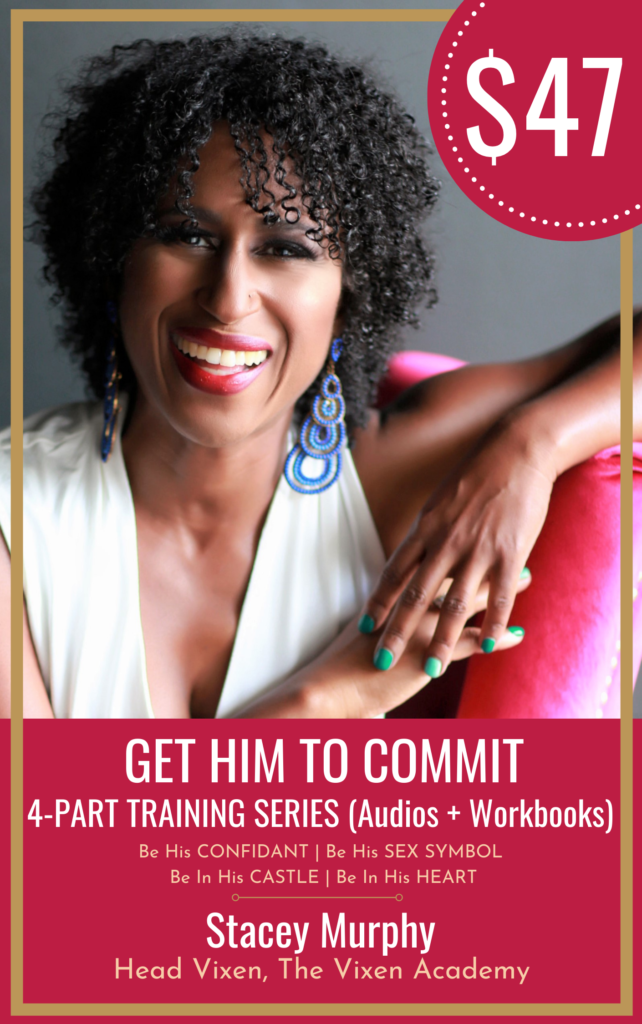 The 4-part training covers:

Part 1: Be a Man's Confidant! So he will always trust your counsel first!
Part 2: Be His Sex Symbol! So he only has eyes for you!
Part 3: Be in His Castle! So you're positioned as his Queen!
Part 4: Be in His Heart! So he will honor and protect you always!
Includes! (4) Audio AND Video Training (choose how you want to learn); (4) Workbooks; (4) Man Code Videos and MORE!